Last November 14th was my daughter Ishi's 6th Birthday but we celebrated it last November 12th at Jumpzone.
She had a great time with her classmates and friends and was very happy with the presents she received. We made a wishlist in TOYS R US and attached it to her invites and I am glad they look at it and they all chose Barbie! Lol!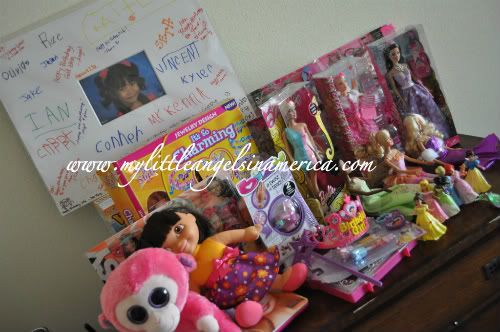 Lots a lots of presents! Ishi love them all!
Come and Share you Toy STories Now!!!